Information Technology Jobs
It's no exaggeration to say that Enterprise Mobility is powered by IT. What does that mean exactly? It means more than 2,000 IT professionals working in-house to build tech solutions that are redefining how customers buy, rent and share vehicles. It means coding apps, rethinking infrastructure, strengthening security and exploring AI. And for you, it means an opportunity to work with leading-edge technology within a team that is just as enthusiastic, creative and curious as you are. So connect yourself with one of our IT roles and learn how our training, development and promote-from-within culture can seriously upgrade your career.
Your tech expertise. Do all kinds of things with it at Enterprise Mobility.

Application Development
Multiplayer gaming in your blood? Join a new team filled with critical thinkers.
Create and innovate new applications. And help develop ideas and work on a variety of projects, including:
Mobile Technology Solutions
Responsive Web Design
Telematics/Connected Car
Business Intelligence
Software Engineering
Service Oriented Architecture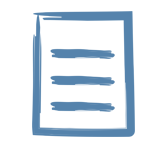 Infrastructure
Be a builder. Architect and provide essential support to our information systems and technology framework.
Our Infrastructure team supports the following applications:
Cloud Solutions
Virtualization
Client Infrastructure
Networking
Multi-platform Engineering and Operations

IT Security
Using technology can lead to some real-world issues. Your work will protect our customers, our employees, and our brands. Our Security team develops plans to mitigate risk and keep the company safe from cyber threats. You'll find opportunities in:
Information Security Architecture and Engineering
Technical Security Assessment
Security Operations and Administration
Incident Response
Cyber Threat Intelligence